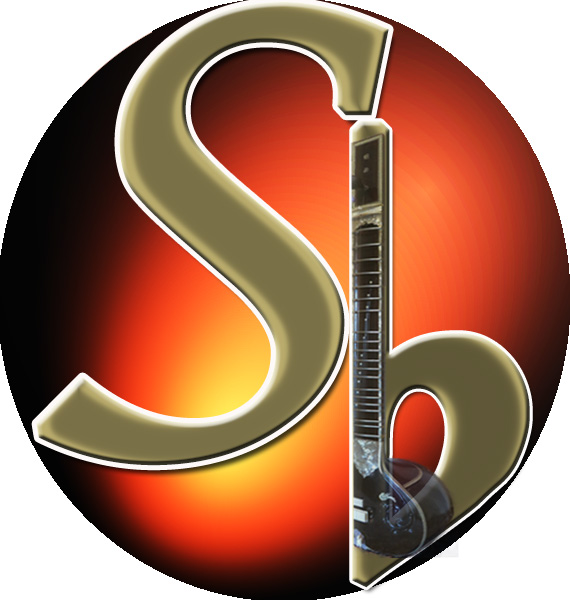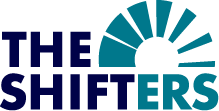 PRESS REVIEW
"Brigitte's music is founded on melody and lyricism and is faithful to the gayaki (vocal style of instrumental music) tradition of the Master Vilayat Khan. She takes the sitar onto a more human level, full of pure sensitivity... "
D.S
/
"The Indian traditional music has been too often associated with images of spaced out hippies... Nothing of that sort with Brigitte Menon, the great lady of sitar."
Le Numéro
/
"The French princess of sitar... "
Rock & Folk
/
"In the hands of the French virtuoso Brigitte Menon, this instrument that Ravi Shankhar made us discover via the Beatles at the end of the Sixties assumes here an amazing sonority and rhythm. On the spectacular side, one just has to look at the finger movements of the sitarist who, sitting in the Indian fashion, launches out very high-speed riffs by gliding the left hand with ease on the long neck of her instrument."
Michel Danis (Montréal)
/
"The sitar, normally so complex, opens like a flower in her hands. Easily accessible. Melodious."
Figaroscope
/
"Brigitte Menon was simply stunning on the sitar, cool and smiling, letting her fingers run on the wooden neck with a disconcerting ease..."
Michael Lellouche (Glaz'Art)
/
"Throughout the whole album this virtuoso plunges us in musical patterns full of originality and subtlties."
So What
/
"The sitar of Brigitte Menon without doubt evokes the Master Pandit Ravi Shankar. Beautiful harmony between jazz and Indian music. Brigitte Menon knows how to give the sitar the jazzy touch."
Amazon.fr
/
"The extraordinary charm of Brigitte Menon's sitar and its ethereal vibration swirls in spirals, and like perfume floats on the pulsation of jazz."
Ouest France
/
"Brigitte Menon on sitar was a pleasant surprise, both aurally and visually. I really liked the way she sat on a raised stage with her sitar so that everyone could see her brilliant, easy fingerwork."
Awomyn , North Sea Jazz Fest Cape Town 2003
/
"Sitar lead Brigitte Menon plays lines that are at times lyrical and funky, and rich and ornamental at others...."
Prasad Bidaye
/
"Brigitte MENON is not unknown in jazz/indian music fusion. Aumja, her new band, is displaying the talent of the French sitar player. This album (Aumja: mythologies) is simply superb. Once more the mix of jazz and indian sounds does magic with somptuous melodies."
terredasie.com
/
"Brigitte Menon and her sitar -the Indian voice of the group decorates the whole disc with oriental tapestries ...Walcott privileged a certain contemplative slowness, but Brigitte Menon makes the sitar stand out."
Chronicart
The pallavi as prayer
https://www.thehindu.com/features/friday-review/malladi-sreeramprasad-the-pallavi-as-prayer/article8025729.ece?secpage=true&secname=entertainment
December 24, 2015 07:51 pm | Updated 07:51 pm IST Author: M. Ramesh
Malladi Sreeramprasad said it was a prayer for the flood victims, seeking man-Nature harmony. The mood, therefore, was sombre, which precluded the scope for any acrobatics. The Keeravani alapana flowed slow and majestic, full of gravitas, imbuing the audience with a sense of peace.
Sreeramprasad began the raga with a long hum of the lower shadjam, and soon the brothers built up the raga essay with a series of long karvais with measured slowness, dwelling on each note — a sharp contrast to today's T-20 Carnatic music. The result was a beautiful and tranquil Keeravani, with a Subhapanthuvarali feel— perhaps modelled on the Hindustani Keerwani, for it had echoes of Pandit Shivkumar Sharma (santoor) and Brigitte Menon (sitar). Violinist HN Bhaskar did a brilliant follow-through, playing in the same vein. ...
Brigitte Menon - Successful Homage to Vilayat Khan

It is often heard that non-native performers of traditional art forms are basically guests or even robbers - handicaped in learning the art and faulty and / or superficial in their performance. This argument is sometimes used by nationalistic Indians when Europeans or Americans grab a tabla, sitar or their vocal chords and play Indian classical music. The argument seems to be supported by beginners playing anxiously and enthusiastically out of tune - and presenting their fruitless efforts on the internet. However years and years of working through the fine mists of besurism (playing out of tune) in search for the right tone are an essential part of learning Indian classical music, and the sheer quantity of beginners' videos only proves that camera and internet are more easily available than composure and patience. The spurious argument gets its death blow by this beautiful hommage to a really great sitar player - performed excellently, with great finesse and in full accordance with the spirit of the gharana by French Brigitte Menon: http://www.youtube.com/watch?v=HKYydS9FNQ0 (first of six parts, her bhairavi is great, too). By Ingo Anhenn
Nominated to

7th "Victoires de la musique" category Best Jazz album
of the year

and to

8th "Victoires de la musique" jazz band discovery
of the year
Aumja Sitar & World Jazz

Aumja is really a very original band ! "Mythologies" is a superb CD
Sitar: Brigitte Menon - Sax: Doudou Gouirand
Guitar: Jean-Marie Frédéric - Percussions: Pierre Dayraud

Extraordinary rchestration, original repertoire composed of somptuous melodies set on organic arrangements
sprinkled with open & dazzling improvisations. A tender music , enigmatic,
groovy or playful.
Jazzman ***
Méditative
The road that leads from jazz to Indian classical music is full of pitfalls and misunderstandings, and that is exactly what the musicians of Aumja certainly avoid. The sitarist Brigitte Menon knows her subject (more than she could show with the group Mukta whose aspirations were rather too dilettante). Doudou Gouirand shows a real understanding of the modal traditions by the way he forms his sound, his phrasings as well as his use of the modes. Pierre Dayraud and Jean-Marie Frederic, in addition to their competence as improvisers, breathe life and articulate the music with an extremely sensitive play of motifs. Admittedly, one finds something of the 'pastoral' approach that emerged in the 1970's in the wake of Paul Winter's Consort and the group Oregon.
But the individual and collective compositions that constitute the repertory of Aumja are sufficiently dynamic to avoid the soppiness too often associated with this kind of fusion music. And on the contrary to what our friend Czarnes thinks, the meditative vocation of music and the moderation of the tempo do not exclude musical and spiritual vivacity. These "mythologies" testify just that. (Franck Bergerot)
L'Humanité ****
Bravo !!!! a special success!
AUMJA is of such a purity, and of a hypnotising intensity that catches your inside.
As an Indian Worl Jazz fusion really, here is a special success!

Radio-Dijon ****

Wonderfull CD, I love it
P-D J.
futurjazz ****

An essential disc
In 2006, this disc will certainly enter the Jazz, World and Fusion scene with force. The sitar of Brigitte Menon awakens a very strong emotional resonance. Although strongly marked by an Indian inspiration, this recording goes beyond distinctions between styles and constitutes an undeniable contribution to contemporary Jazz. An intense dialogue between the musicians, Brigitte Menon (sitar), Pierre Dayraud (percussion), Jean-Marie Frederic (guitar) and Doudou Gouirand (saxophone), is dedicated to the art of improvisation. We particularly appreciated the introspective approach of their musical discourse, which at times attains hypnotic dimensions, thanks in particular to the expert touch of the guitarist. A short original and playful composition takes the album to its conclusion: it's a blues with sounds from the delta... of the Ganges. We listened to this CD a thousand times before reviewing it and one thing is sure, one never grows weary of it. (Philippe Boukobza)
http://www.ambfrance.fr/
Excellent...

The marriage of cultures and sonorities made it possible for music to find new sources of inspiration. Each style borrowed some elements from another and modified a little more its own structure. This constant interaction is what makes music richer. Aumja, which is a fine example of this exchange, has taken the challenge of bringing together Jazz and Indian music. It's a risky gamble, for numerous are the traps. The musicians launched out on this adventure without any pretensions. A sincerity is at the base of this true musical success.
Often in music and Jazz in particular in, everything is the result of a meeting. Two musicians coming from distinct horizons perhaps met by chance, but travelled together for a while out of love for music. Doudou Gouirand, saxophonist, has always been fond of sonorities coming from other cultures. Among his many collaborations include those with Don Cherry and Paul Bley. As for Brigitte Menon, she spent seventeen years in India to study the art of the sitar with Indian masters. Her openmindedness took her towards various projects. She also plays the surbahar, a relatively rare instrument. The surbahar is a low pitch sitar, which makes it possible for the group to do without a double bass. All they needed was to find a harmonic and rhythmic support to be able to finalise the project.
That is where Jean-Marie Frédéric on guitar and Pierre Dayraud on percussion come into the picture. Mind you, they are by no means just sidemen. For a start, they anyway had to have the necessary qualities in order not to pass off for mere amateurs next to the two musicians. The former won the International Jazz Contest of Radio France with the quintet of Rene Nan. The latter has played with Jean-Michel Pilc, François Moutin, Marc Ducret, Sylvain Luc, Claude Nougaro... Mythologies thus came to life.
What some call "World Jazz" is finally only a history of cultures and sounds coming together. The simple fact of just mixing is not enough to be musically convincing. The foundations were set up in the Seventies with Shakti. With such a reference, the level is set high, very high. It would be useless to claim to revolutionize the genre. And this, the quartet does not pretend to do. The eleven titles of this album speak for themselves. Sometimes quasi-meditative ("All In One"), sometimes almost folk ("Full Time lover"), all the compositions have a common point: they serve a musical purpose. It is true that one would have perhaps liked some titles to be a little more brisk, but that does not seem to correspond to the personality of the group. And this has finally no relevance, considering the quality of this album. To take the risk of such a challenge is very courageous. To succeed is exceptional. This is an rare album. (Damien P.)
Midi Libre

Magic is at work on the first album "mythologies" of the group Aumja, born out of a meeting between the sitarist Brigitte Menon and Doudou Gouirand, saxophonist from Montpellier, who were joined in by Pierre Dayraud (percussion) and a remarkable Jean-Marie Frédéric (guitar). Heir to the group Shakti founded in 1975 by the guitarist John Mclaughlin and the tabla player Zakir Hussein, Aumja proposes a fusion, although they show a preference for serene climates and rhythms. "All in One" and "Lyra" are, from this perspective, exemplary and the listener is carried away by the lyrical solos of Doudou Gouirand, wedded to the modal harmonies of Brigitte Menon. She has been a collaborator of Graham Haynes and the anchor of Mukta before leaving that sinking ship. On this album she also plays the surbahar, which is to the sitar what the cello is to the violin. Discreetly virtuoso, Aumja proposes sensual and intoxicating universes in which the imagination flows in arabesques. (Eric Delhaye)
http://www.dragonjazz.com

Aumja is a quartet of musicians travelling between Jazz and various musical traditions of the world. The saxophonist Doudou Gouirand, who was a close associate of Don Cherry, is known for his albums recorded with Mal Waldron (Space, 1987), Bobo Stenson (La Nuit de Wounded Knee, Blue Line) and Michel Marre (Le Matin d'un Fauve, 1994) and has recently released an excellent fusion with Africa called "Les Racines du Ciel". The percussionist Pierre Dayraud has had a career in various projects in Jazz, popular French music and World, while the guitarist Jean-Marie Frédéric lent his strings to various projects in the south of France. But the soul of Aumja, and what gives the group its unique sound, is Brigitte Menon, one of the rare women to master the complex instrument that is the sitar. It is through the albums of Mukta ("Indian Sitar & World Jazz" 1999; "Jade" and "Dancing on One's Hands" 2000) that she received recognition in Jazz-World-Fusion music. Less New Wave than that of Mukta (an electronic remix of Aumja is inconceivable), the music here is before anything else very melodic even though it is based on warm and organic rhythms which create an atmosphere that is both exotic as well as spellbinding. The sitar deploys its subtle alchemy of floating and vibrating sounds like the soft light of an oil lamp, and on "All In One" Menon makes us discover the deep sounds of the surbahar, which is to the sitar what the bass is to the guitar. Some titles dare a mixture even more subtle where it is difficult to separate the Mediterranean, and sometimes Arabian, influences from the sinuous phrases of Indian classical music. Thus "Lyra" can make one think of a meditative improvisation of Rabih Abou-Khalil where the sitar, as though by magic, replaces the lute. Tender and mysterious, sensual and ethereal, mythologies of Aumja is one of those rare music able to open the doors to the inner world like those played by Anouar Brahem, Abou-Khalil, Oregon, Codona or Collin Walcott. (Pierre Dulieu)
Le Progrès de Lyon

After Africa, the saxophonist Doudou Gouirand (ever eager for fusion of cultures) found in the sitar player Brigitte Menon (ex Mukta) an accomplice for a new family tie. The percussionist Pierre Dayraud and guitarist Jean-Marie Frédéric bring a perfect rhythmic balance to this relaxed World Jazz which does not sound like anything ever heard before. (Frédéric Bruckert)
Nice-Matin
On seeing the name of the saxophonist Doudou Gouirand on this album, one immediately understands that it is of a high level. And with the sitar and surbahar to top off, it is exotic jazz. A profound album
| | |
| --- | --- |
| Sir Yehudi Menuhin,the violin of the century! | My greatest pride! Sir Yehudi Menuhin |